From the bestselling author of Sweetbitter, a memoir of growing up in a family shattered by lies and addiction, and of one woman's attempts to find a life beyond the limits of her past. Stray is a moving, sometimes devastating, brilliantly written and ultimately inspiring exploration of the landscapes of damage and survival.
After selling her first novel--a dream she'd worked long and hard for--Stephanie Danler knew she should be happy. Instead, she found herself driven to face the difficult past she'd left behind a decade ago: a mother disabled by years of alcoholism, further handicapped by a tragic brain aneurysm; a father who abandoned the family when she was three, now a meth addict in and out of recovery. After years in New York City she's pulled home to Southern California by forces she doesn't totally understand, haunted by questions of legacy and trauma. Here, she works toward answers, uncovering hard truths about her parents and herself as she explores whether it's possible to change the course of her history.
Lucid and honest, heart-breaking and full of hope, Stray is an examination of what we inherit and what we don't have to, of what we have to face in ourselves to move forward, and what it's like to let go of one's parents in order to find peace--and a family--of one's own.
'[Stray is] fearless, insightful, devastating, and beautiful. It broke my heart, and it twisted up my insides. The stories are still sitting in my gut . . . Danler writes (beautifully, achingly) about the family she comes from and the one she's created for herself.'
—Laura Marie Meyers, POPSUGAR
'Danler explores the ugly areas of her past, sorting through troublesome memories to make room for positive change . . . [Stray] is written in gripping and refreshingly plain terms . . . [Danler]
asks what it means to lose someone who is still very much alive, and how to rebuild broken bonds.'
—Annabel Gutterman, TIME

'Stray invites us to look closely at our own life: our family dynamics, our loss, our trauma, and the moments of happiness that still exist within that fragile frame . . . Stunning prose . . . Danler tells her story candidly . . . The honesty she brings to her reader allows us to think about our own story, the parts that make up a whole without trying to fit our identity into a preordained box.'
—Frances Yackel, Electric Lit
'[Danler's] fiction is as composed and bountiful as one of Jan Davidsz de Heem's still life . . . Memoir — I say this with reverence — is a selfish act. It asserts the priority of one version of events over all others, that of the individual lucky enough to wield the pen. Danler knows this and openly owns the fact that she can only tell this story with the particular varieties of truth that she can muster . . . It's such a thrill to watch a writer open up her greediest thoughts, to slice open little pockets of her skin and root around underneath her flesh.' —Hillary Kelly, New York Times Book Review
'Novelist Danler (Sweetbitter) returns to her hometown of Los Angeles and comes to a reckoning in this forceful, eviscerating memoir . . . Danler, writing in precise, elegant prose, outlines her family's disintegration . . . The result is a penetrating and unforgettable tale of family dysfunction.' —Publishers Weekly (Starred)
'Like most compelling memoirs, the trauma and pure un-fair-ness of her life story will hit readers instantaneously.' —Seija Rankin, Entertainment Weekly
'A raw, often lyrical portrait of pain, loss, and learning to let go.'
—Leah Greenblatt, Entertainment Weekly

'In Stray, Danler remembers and relives what it was like growing up the child of addicts and returning home to California after almost a decade away to confront her family's past. She evaluates how it has weighed on her own life, from the decisions she's made to the men she's loved.'
—Rachel King, Fortune ('5 new books to read in May')
'Stray pokes so closely at the wounds of addiction, heartbreak, and parental failures that it may come as a shock.' —Kathryn Lindsay, Refinery29
'A new book that offers more insight into [Danler's] life . . . Danler writes about returning to Southern California and working to discover truths about her parents and herself.'
—Lexy Perez, Hollywood Reporter ('Summer Books')
'With painful honesty, [Danler] looks back at the past and lets go of grief in hopes of moving forward.' —Elizabeth Entenman, Hello Giggles ('The 10 best new books to read in May that your virtual book club will love')

'Stephanie Danler knows about the long-term damage of substance abuse in the family, how the trauma can manifest itself decades later, and how recovery is never out of the cards . . . Danler's is a reflective redemption story told from experience.'
—Mozes Zarate, The San Francisco Chronicle
'A great memoir is brazen, unflinchingly honest, and raw; the writer lays herself bare and exquisitely exposed so readers can compare scars. That is what Stephanie Danler has done. Stray is filled with uniquely southern California verisimilitude: light, canyons, flora, fauna, human failings, and the tacit understanding that danger lurks in nature as well as nurture. I knew and know the ghosts that Ms. Danler writes about. Stray dragged me through the mud and mire of my memories as well as hers, and then washed us both clean to emerge anew. This is a brave and beautiful book that fortifies our own survival skills.' —Jamie Lee Curtis
'Danler reckons with past trauma as she works to understand the past and look toward the future.'
— Juliana Rose Pignataro, Newsweek ('The 20 Must-Read Fiction and Nonfiction Books of the Summer')
"[A] fierce, unsparing memoir . . . In Danler's evocation of California's complicated history and the darkness that lurks under its sunny exterior, Stray brings to mind the work of Joan Didion, and her frank portrayal of the nightmare of addiction is akin to Leslie Jamison's The Recovering. But in its painful candor and hard-earned wisdom, Stray is every bit its own vivid creation."
—Harvey Freedenberg, BookPage
"Against a backdrop of geographic beauty—the cliffs of California's Palos Verdes Estates with her mother, the glacier lakes of Rocky Mountain National Park with her father, a pilgrimage on foot across Spain in the aftermath of her divorce—Danler captures both the tragedy of inherited trauma, and the remarkably human ability to amount to something far greater than the sum of our own wrongdoings and the misfortunes we've suffered."
—Jenna Adrian-Diaz, Vogue
'Acknowledging both the tribute of memory and the mercy of forgetting with one distinctive voice, this is a rare and skillfully structured view of an artist's love, grief, and growth.'
—Annie Bostrom, Booklist
"I read Stray on the edge of my seat. This is a story of triumph: the triumph of grit, talent, grace, and beauty over the dark pull of inner demons. I'll be thinking about the courage it took to write this book for a long time to come."
—Dani Shapiro, author of Inheritance
"In Stray, Stephanie Danler has created a compulsive, neck-breaking masterpiece. It is pleasurable and full-throatedly sensual beyond words. The abounding pain is unsentimentally rendered but mind-blowingly felt. It's a dark and hot book, a violently provocative one. But it is also quiet, tender. Ultimately this is a kind writer and on every page there is hope."
—Lisa Taddeo, author of Three Women

"Danler's first memoir is as well-written as her novel was . . . [A] moving text in which writing is therapeutic and family trauma is useful material."
—Kirkus Reviews
Biography & Autobiography - Personal Memoirs
Biography & Autobiography - Women
Family & Relationships - Dysfunctional Families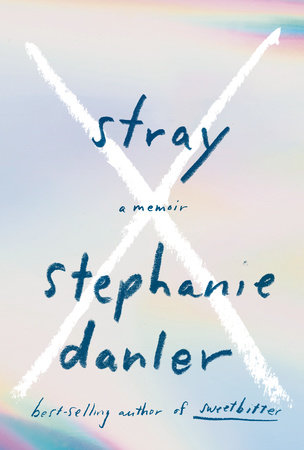 Writing advice from Stephanie Danler, author of the international bestseller Sweetbitter and the memoir Stray. From the bestselling author of Sweetbitter, a memoir of growing up in a family shattered by lies and addiction, and of one woman's attempts to find a life beyond the limits of her past. Stray, from director Elizabeth Lo, retains the power to not only appeal to dog lovers but to a wider breadth of audiences as it stretches quietly beyond the canines it captures to showcase the nature of humanity – both the good and the bad. The only problem with Stray is when the film has ended. Throughout the film, there is a heartfelt.
When Stephanie Danler published her debut novel in 2016, her status in the literary world skyrocketed. Sweetbitter, which traced the turbulent coming of age of a back waiter in New York City, received glowing reviews, was adapted for television and changed Danler's life. Selling her book meant she no longer had to wait tables and, at 31 years old, could finally afford to live alone. Danler documents the years that followed her life-altering book deal in her new memoir, Stray. But the book isn't a rags-to-riches story. Instead, Danler explores the ugly areas of her past, sorting through troublesome memories to make room for positive change.
In Stray, Danler splits her life into sections. The first and second, titled "Mother" and "Father," describe her relationships with her parents. The former is an alcoholic and, when Danler was in college, became disabled because of a brain aneurysm. The latter, with whom Danler lived in high school, struggled with an addiction to cocaine. The third and final section of the book, "Monster," recounts Danler's affair with a married man. In those pages, the author wrestles with how many of her parents' self-destructive tendencies she absorbed while growing up, and then acted on as an adult.
The memoir centers on damaging behavior— substance abuse, physical abuse and painful cycles of neglect—but is written in gripping and refreshingly plain terms. While in a fight with her mother, Danler pushes her down a flight of stairs. In the aftermath, she is disturbed by the physical manifestation of her rage. Afterward, Danler writes, "Once I had tipped the power balance, I was at sea, sinking with regret." Years later, she watches her now handicapped mother lose control while driving her car. The crash yields a devastating conclusion for the author—that someone must be responsible for her mother, and that it can't be her. The same goes for her father.
Install macos catalina external drive. Jun 14, 2019 Step Three: Configure macOS Catalina Virtual Machine. Install macOS Catalina on VirtualBox on Windows PC will essentially work straightforward similar to a Mac, and devotes most of your Windows power and its graphics card to running Catalina. How much ever you allocate, it will get more thirsty of power. Now to install the beta or alternative version of the Mac operating system on your external drive. Open a finder window, go to Applications and find the Catalina or Big Sur installer (or whichever. Sep 16, 2019 This is simple. With macOS Catalina ISO, how to Install macOS Catalina on VirtualBox on Windows PC. Download macOS Catalina ISO For VMware & VirtualBox; macOS Catalina Final Version (19A602) 15 Oct 2019 (Recently Updated) Installing Catalina is pretty easy, but that's not the case with downloading. Jun 27, 2019 A macOS Catalina USB install drive is a great tool to have on hand to for quick and easy macOS 10.15 reinstalls. We show you how in this video tutorial. Choose to install your chosen version of macOS from the external drive. Select Disk Utility. If you want to do a clean install of Catalina or Big Sur over an existing installation of Catalina.
Quietly, as Danler realizes the role she needs to play in both her parents' lives, Stray becomes a memoir about loss. In these moments she asks what it means to lose someone who is still very much alive, and how to rebuild broken bonds. Rootless and in mourning, Danler realizes that in order to usher in the new life she has earned, she'll have to excavate the one she grieves.
Stray Stephanie Danler Review
Get The Brief.

Sign up to receive the top stories you need to know right now.
Stray Stephanie Danler Audiobook
Thank you!
For your security, we've sent a confirmation email to the address you entered. Click the link to confirm your subscription and begin receiving our newsletters. If you don't get the confirmation within 10 minutes, please check your spam folder.
Read Next
Stray Stephanie Danler Australia
Next Up: Editor's Pick
Stray Stephanie Danler Kindle
What America's Richest Ski Town's Handling of COVID-19 Shows
EDIT POST